Want to do something cool over the holidays?
Our classmate Scott Fishman is a professional photographer and founder of Capturing Cuba, a company solely focused on Cuba travel adventures. He takes small groups (6 people max.) to Cuba for authentic cultural experiences off the beaten tourist path.
In honor of our 30th reunion, he's extending a special offer to our Class of '87! Join his Classic Cuba adventure in December and SAVE $1,000 per person! Or $500 on future adventures. Travel to Cuba is safe and still legal with a licensed company or organization, but the window of opportunity may be closing soon. December offer expires next week. Offer for January-May adventures expires

December 1st

. Don't miss out!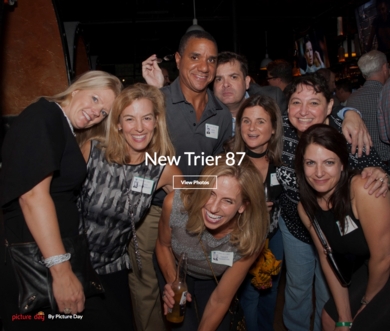 What a spectacular weekend! More will be posted soon, in the meantime a link from the Saturday night photographer, downloads are free, enjoy!
http://picture-day.com/picturedayfun/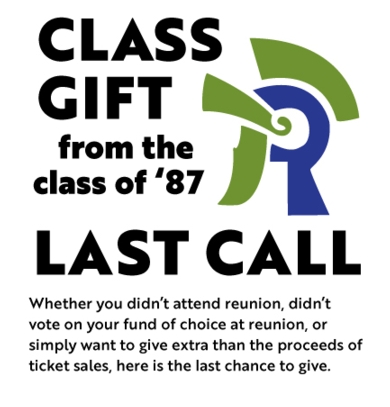 1) NEW TRIER GREEN ROOF Mike Gard fronted $5K for for the green roof in our name so we could dazzle the Sunday ribbon cutting crowd as well as generations to come with our class on the plaque; here's to actually putting your money there:
Info: newtrierfoundation.org/green-roof/
Donate here: http://alturl.com/aqpj7
2) KARREN WAID DREAM AWARD in honor of our classmate who, while on mission with the Peace Corps, lost her life. This fund continues with the cause for which she was working so hard -- to educate and empower women in Togo, West Africa:
Info: http://www.pathwaystogo.org/
Donate here: https://pathwaystogo.nationbuilder.com/newtrier1987
Welcome,
New Trier Class of '87!
Yes! a few of your devoted classmates* have set up a web site
for our class!
Find your name in the list of classmates to register, and provide your email address so that you can receive class announcements (promise: no SPAM.) You can choose to only receive email from classmates through this site, keeping your email address secret, or you can add your email address to your profile page so that classmates may contact you directly.
Only members of the site will see your profile info unless you choose otherwise. Only NT classmates can be members of this site.
Please pass this url to classmates! First and foremost, this site serves as our class directory. If you know the whereabouts of any missing classmates, please click the Contact Us or In Memoriam links above.
And besides reunions and staying connected, this spot is also for classmate announcements, so if you have news to share, hit the Post Announcement on the left, or the Contact Us above. Questions or comments? Contact us link! In the meantime as the next reunion approaches, some other features will be added/activated in coming weeks and months.
Again, welcome!
* big thanks to Karrie Kelley for finding this web host! to Noelle Lange Davidson for inputting everyone's name into the system! and to Mike Myers for helping me with hosting costs! — Karen Backe, your designer and tireless admin